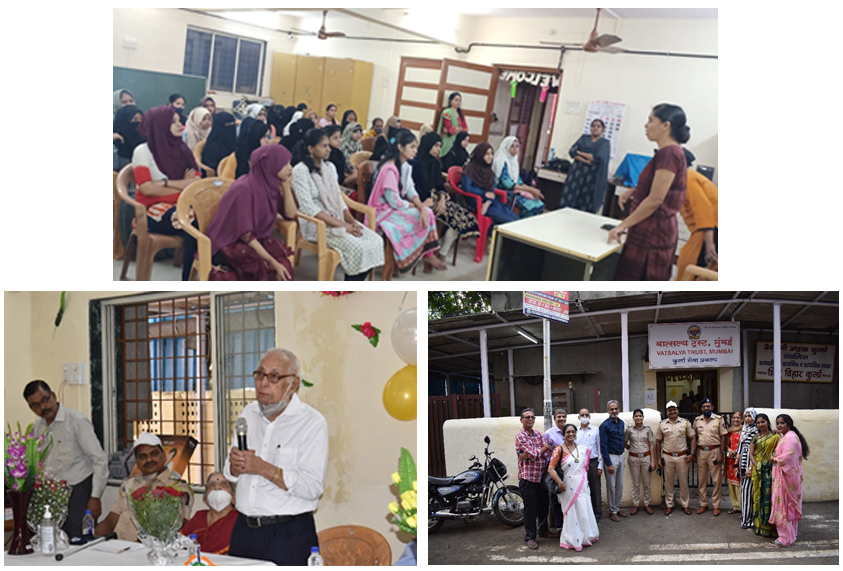 Vatsalya Trust Mumbai and Bhagini Mandal Kurla has been collabarated in June 2021 to start Skilling Centre at Kurla. This Skilling Centre is aptly names as " Udaan" as it will impart skills & livelihood opportunities to underpreviledged youth especially women and destitute girls.
Introduction:
This programme aims at empowering women by imparting employable skills to them so that they can live life of dignity, self-respect and independence.
After this training of Beauty Services and tailoring Vatsalya has also reached to the level of Mobile repairing Service Centre, Computer Training Centre, RC and so on.
An aim is to get good jobs we took initiative to introduce these courses under their aegis.
One more notable feature, of the course is that in each batch we take about 250 girls from Kurla suburban areas of Mumbai. These areas are not easily accessible and they are starved of basic facilities.
Programme Features:
Course designed for those girls who cannot pursue education beyond 10th std/ 12th Std, due to economic, social & family reasons.
2 months course and certification of ITES.
In-house Theory and practical classes by Experts ( Well trained teachers / faculties )
Internship and practice at Kurla centre
Placement at renowned beauty industries, beauty parlors and garment manufacturing co. s
About 250 plus girls trained through above program are now independent, self- reliant and great support to their families.
PROJECT IMPLEMENTATION:
1. Sourcing & Registration
a. Vatsalya engages in community mobilisation, awareness talks and sources Unemployed/ Underemployed Women /girls for training at its skilling development Centre. The eligibility criteria would be- Minimum 12th 8th pass, lower economic background and candidates in need of job.
b. Counselling & Registration of candidates to be trained is done
2. Classroom Training
Classroom training will be provided
a. To understand the various work place skills involved.
b. Explanation of standards and their significance.
c. Theoretical and practical inputs
d. Delivery of content will be done through visual aids like presentations/ videos/ learning cards to enable easy understanding for the target group.
3. Examination & Certification & Placement assistance
a. Assessment will be done through Vatsalya and ITES.
b. Placement assistance will be provided to all certified candidates. All possible Efforts will be made to reach 100% placement.
c. This will affect the real income of the family.
Project review / Sustainability:
Social & economic empowerment of adolescents & young women from disadvantaged communities in the age group of 18-45 years is achieved by providing them combination of life skills, literacy, & vocational skills training. It enables them to take up wage or self employment and become a contributing member to society.
Programme establishes linkages within the stakeholders like the Beauty Parlors/Corporate/ Training institutes/ . It also ensures sustainability aspect through placements. Programme aims at Holistic development of trainees, thus making them employable individuals beaming with confidence and self respect. Thus, programme provides win-win situation for both
Future Plans:
Vatsalya Trust conducts more and more reach up to Mumbai suburban and also planning to expand the division of Advanced courses of beauty and tailoring, Computer Training centre.
The Kurla centre recently started Mobile repairing Centre and RC for mentally and physically weak children.