REHABILITATION CENTRE - DISABLED TO DIFFERENTLY ABLED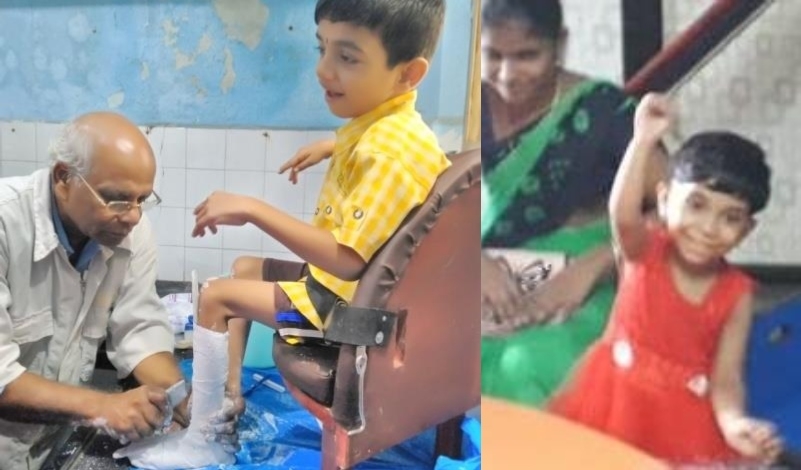 DISHA - Rehabilitation of Special need children through outreach Programme
DISHA aims to reach the maximum beneficiaries and support them outside Vatsalya through a network with voluntary Organisations, Professionals and various institutes.
The objective of 'DISHA' is
Under DISHA, Outreach programme we are also promoting, Awareness among parents, teachers regarding identification, caring, understanding, coping and managing the children with special needs.
Family training and education with the purpose of improving the quality of life of individuals with special needs and their families will be imparted.
Actively assist children and their families through direct family support, safety equipment, respite services, recreational programs, social skills training, and other opportunities that will enhance the quality of life for those affected.
Rehabilitation Center is providing access to education and advocacy programs, community awareness initiatives, and educational opportunities that provide practical experience for family members and professionals working in this field.
Workshops Conducted:
Date

Location

Subject / Topic

Conducted by

Participants

12 and 13 April 2019

RC - Kanjurmarg

Internal Training for development, self-improvement and communication skills.

Ms Nishigandha, Ms Naina and
Ms Shivani

RC Staff

30/4/2019

Jeevan Sanvardhan, Titwala

Self-awareness

Ms.Nishigandha, Ms Naina and
Ms Shivani

40 children(Street Kids)

26 and 27 Sept.2019

RC - Kanjurmarg

NIOS - Assessment and admission criteria for each level/ Examination paper pattern and format/ Few easy techniques of teaching

Pratham - Ms.Rupali, Ms.Swarnima and Ms.Pratibha

Special educators, Psychologist and assistant to the therapist (14)
Rehabilitation Aids/equipment distributed Location wise:
| | | | | |
| --- | --- | --- | --- | --- |
| Date | Location | No. of Beneficiaries assessed(Neuromuscular/ Audiometry) | No. of Beneficiaries given aids (Orthosis /Hearing aids) | |
| 26/4/2019 | Kanjurmarg | 10 | 10 | Mr.Raje, Dr,Archana |
| 9/5/2019 | Kanjurmarg | 1 | 1 | Mr.Rushikesh |
| 8/8/2019 | Alibag | 10 | 8 | Mr.Raje, Mr.Meshram, |
| 26/8/2019 | Sanpada | 4 | 5 | Mr.Raje, Dr,Priyanka |
| 17/11/2019 | Mangoan | 8 | 5 | Mr.Rushikesh, Ms.Heena |
| 18/11/2019 | Shrivardhan | 8 | 7 | Mr.Raje, Dr.Meshram |
| 25/12/2019 | Kanjurmarg | 6 | 6 | Mr.Raje, Dr,Archana, |
| 30/12/2019 | Poladpur | 13 | 13 | Mr.Raje, Dr.Meshram, |
Children Day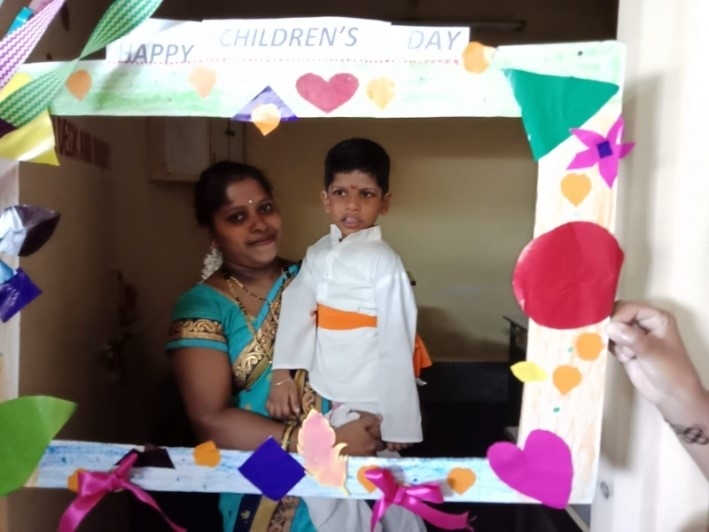 Christmas celebration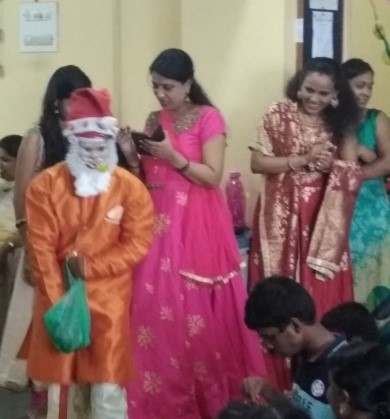 Hearing Aid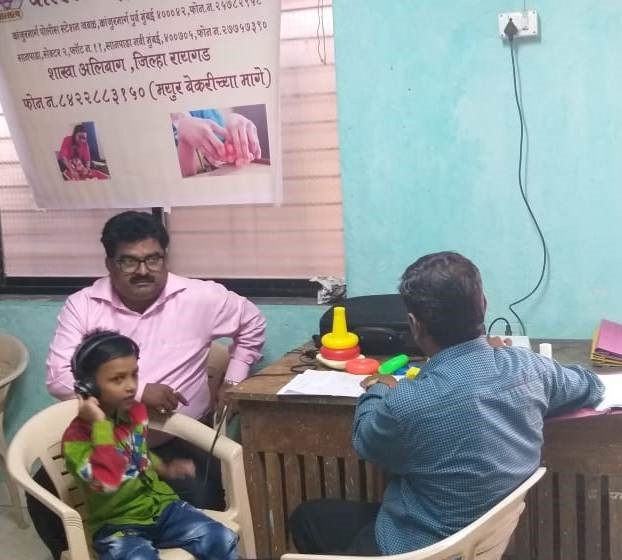 Orthosis