To answer the need of providing residential care through shelter to destitute and Orphan girls, Vatsalya Trust came up with the idea of a 'Balikashram'
Balikashram was started in 2000 in the three storeyed building of 'Vatsalya' at Sanpada , Navi-Mumbai.
Balikashram is a not only shelter for destitute/ orphan girls and also for those girls coming from socially / economically weaker section of the society.
At present there are over 50 girls in the age group of 6 to 18 years who are provided shelter, nourishment, medical care and all educational and developmental facilities. Emphasis is on education and personality development in such a way that when they go back to the family they will feel more confident and self-reliant. During the year, several events, competitions, discussions sessions etc. are innovatively scheduled to ensure all round development of these girls.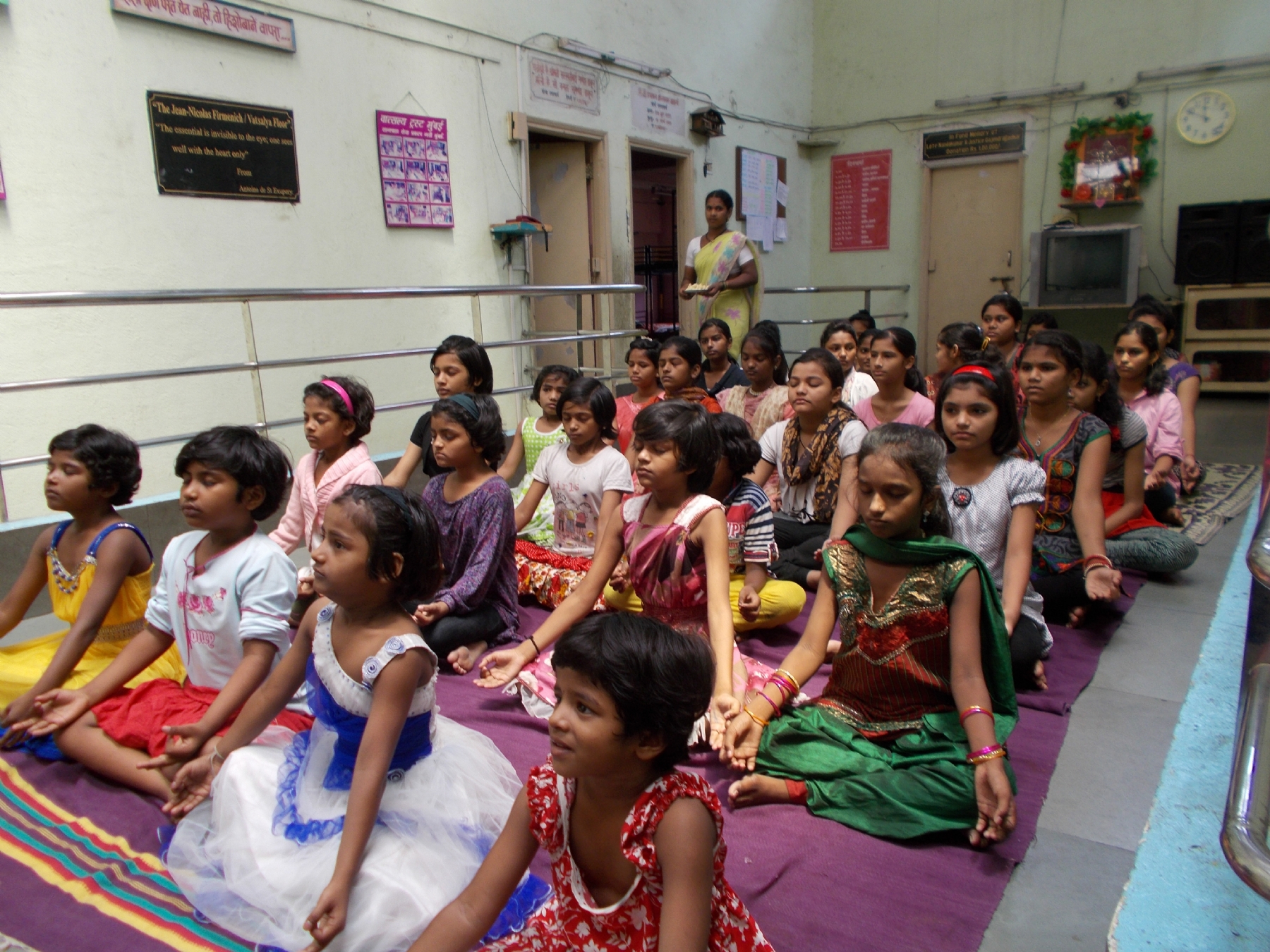 Features of Balikashram
Project started at Sanpada (Navi Mumbai) in year 2000
Presently, Trust provides accommodation to more than 50 girls in Balikashram.
Need of Food, clothing, education, medical assistance etc is being met by the Trust.
Project provides physical / moral/ psychological support to girls with utmost care and empathy.
Education of all girls is ensured by the Trust as they attend nearby school (1st to 10 standard). Moreover, special coaching in mathematics/ science and languages is provided to girls by professional teachers.
Girls actively participate in school competition, tournaments and hone their skills in respective domain.
Parents meet are organized every month.
Higher age orphan girls are given higher education and vocational skills.
Facilities at Balikashram :
Medical Check-ups: The health condition of all inmates is monitored periodically by a registered Medical Practitioner. Dental / Eye check up camps are also conducted.
Recreation: TV set and music system has been provided in common hall for entertainment. Birthdays of girls, festivals are celebrated.
Therapy and Counseling: Trust provides counseling through regular counselor appointed for the purpose to take care of mental health of the girls so that they cope up with trauma and mental stresses. Through in house Rehabilitation Centre (RC) girls who need physiotherapy and special education are provided the same by the professionals.
Ex-curricular activities: With active engagement of Volunteers, inner talent / potential of girls is explored. Special impetus is given to promote these innate potential. Yoga and evening prayers are regularly organized.
Future Expansion Plan: The Trust is considering enhancing present capacity to 70 girls and also proposes to develop facility for runaway girls.
Support Schemes :
Donation in kind- Meals: Any donor can pay Rs.4200/- in memory of some of their family members or for birthday on a particular day towards Lunch / Dinner of the inmates. Meals (cooked at the centre) are served to girls and senior citizens in Vanaprasthashram.
Milk Scheme: Donors can pay Rs. 250/- per day or Rs. 7500 per month so that the milk can be served to the children in Balikashram.
Educational Adoption :
Donors can pay Rs. 15,000/- per year, or in installments, with a view to bear the educational expenditure of one girl student in Balikashram.
Financial Adoption : on payment of Rs. 20,000/- per year one can bear the expenditure of food/ clothing/ Medical assistance one of the girls in Balikashram.
Balika Dattak Yojana : An amount of Rs.15,000/- is paid by the donor and is invested as corpus funds, earmarked for one girl. This amount is made available to that girl, when she completes her studies, and starts some service or in case if she desires, the amount can be utilized for her higher studies, and if this is also not possible, the said amount may be used for her marriage.