We strongly believe that the right place for a child is a home with loving parents, where the child feels more secure. This is the crux of Non Institutional care for the destitute orphan children. However, in the absence of non-institutional care 'Adoption' is the best way to rehabilitate a child. Adoption provides much needed motherly care, relations and financial security to a child.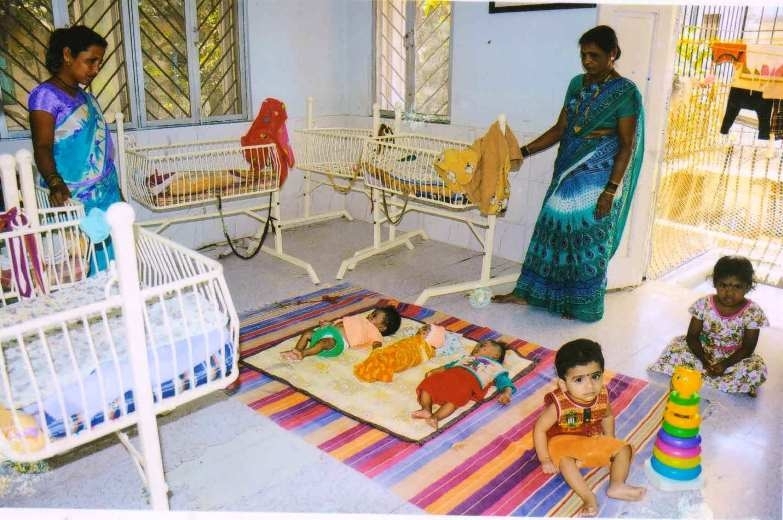 It is universally accepted that children develop more comfortably in their own cultural and social milieu. Vatsalya Trust, therefore, believes in the rehabilitation of children by way of in-country adoption. Only children with special needs who cannot get placed within the country are proposed for inter-country adoption so that they can experience parental love and benefit from the opportunities available abroad for managing their limitations.
Introduction
Vatsalya Trust started Child Care and Rehabilitation Centre (Orphanage) for destitute/deserted children (mostly infants) as its first core activity after obtaining the licence from the Government. The Centre was inaugurated on 02-06-1985 and in the last 34 years Trust has given more than 1180 children in adoption to the best adoptive families.
Problems and issues at hand:
There is no gainsaying that kids are frequently deserted, especially kids with a physical disability and infant girl children whose dowries are assumed to pose an intolerable economic encumbrance on their parents. Unwed mothers often abandon or surrender children due to social pressures or stigma attached to it. Other reasons that India hosts a large number of orphan children are financial adversities and other socioeconomic situations causing parents to leave their kids in a condition which is difficult to manage.

The study estimates that there are about 44 million destitute children and over 12 million orphan and abandoned children (which is about 4% of child population) in India, yet there are only less than 5000 (0.04%) adoptions every year. The institutions for children in conflict with the law host about 50,000 children.

In India, the child-parent relationship is often seen as one of obedience of a social order more so than the right of the child. Hence, when a child is separated from his/her parent (due to death of AIDS-affected person, Remarriage of widowed / Divorced women, Unplanned or unexpected pregnancy) is not viewed as the duty of the state to provide that child with a family environment. None the less adoption is supervised by the state, but India does not have a long term foster care or alternate care system outside of institutionalization.

Need or Solution:
Orphan children need care, affection, attention, protection and edification. Steady and caring family ambience helps them grow better. Identifying this basic need, Vatsalya Trust started Child care and rehabilitation centre which takes care of infant children till they are given to the best adoptive families. Children who are physically and mentally unfit are either rehabilitated in different institutes which are specialised in handling them (e.g Blind child rehabilitated in School for Blind etc.) or these differently able children are given in adoption to foreign nationals.
Moreover, safe and congenial atmosphere need to be provided to unwed mother who intends to surrender child legally. Many a times due to social stigma or family pressures, an unwed mother tries to abort a child or kills the child in the womb through undesirable medication which involves high risk and may prove fatal to even mother. Hence, it is strongly suggested that providing a protected and secure environment for the safe delivery of children is paramount to tackle the issue of abandoned orphan children.
Project Objectives:
Care, love, protect and rehabilitate destitute and orphan children.
Project – Features
Professional Staff: Well qualified social workers who closely monitor pre-adoption and post-adoption procedures within a legal framework.
Licences / Acts: Trust has valid licences for In-country and Inter-country adoptions. Adoptions are done under the provisions of following Acts and is carried out centrally by Central Adoption Resource Authority (CARA)
o The Juvenile Justice ( Care and protection of children) Act 2015 along with
Infant Care offered: Pediatrician, Matron, 6 Nurses, 40 Ayahs work round the clock looking after orphan children. Various equipments like photometer, sterilizer have been installed to maintain best health and Hygiene conditions.
Pre & post-adoption counselling sessions for the adoptive parents are organized.
The annual get-together of adoptive families, donors and well-wishers is also a regular feature.
An emotional support group of adoptive parents called 'Spandan' was initiated and supported by the Trust very recently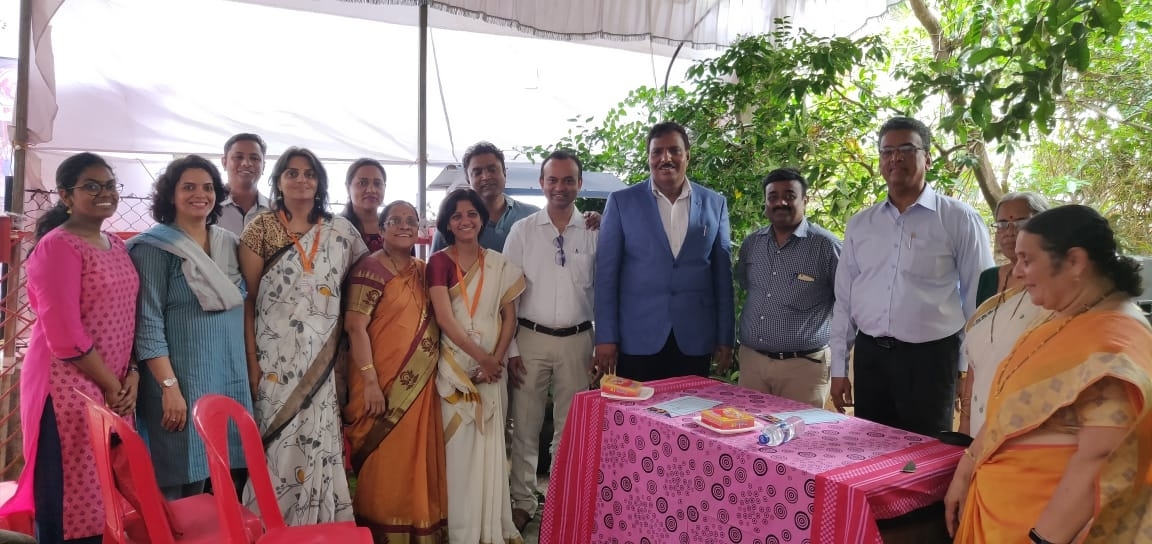 Additional Plans:
Considering the growing need of adoptions, Vatsalya Trust started another adoption centre at 'Alibag' ( Dist. Raigad) in 2005-06.
We have also initiated aggressive community awareness programmes in 'Thane' district and in Pen/ Panvel region which will partially take care of a large number of abandoned and surrendered children in these areas.
Other Important Information relating to Adoption :
In order to facilitate the implementation of the norms, principles and procedures relating to the adoption of children laid down by the Supreme Court, several steps have been taken by the Government of India. Setting up the
Central Adoption Resource Agency (CARA)
, an autonomous body under the Ministry of Women & Child Development is one such step. CARA deals with all matters concerning in-country adoption and regulates inter-country adoption. CARA primarily deals with adoption of orphan, abandoned and surrendered children through its associated /recognized adoption agencies.
Address: Central Adoption Resource Authority,
Ministry of Women & Child Development,
West Block 8, Wing 2,
1st Floor, R.K. Puram,
New Delhi-110066 (India)
Telephone Numbers
:+91-11-26180194
E-mail :
carahdesk [dot] wcd [at] nic [dot] in
[email protected]
For adoption queries:
Toll-Free No:1800-11-1311/ 011-26760471/ 011-26760472/ 011-26760473
Available between 9:00AM to 5:30PM in all working days(Mon-Fri)
For more details, one could also refer to Website:
http://cara.nic.in/